THE AUDACIOUS INNOCENCE PERFUME COLLECTION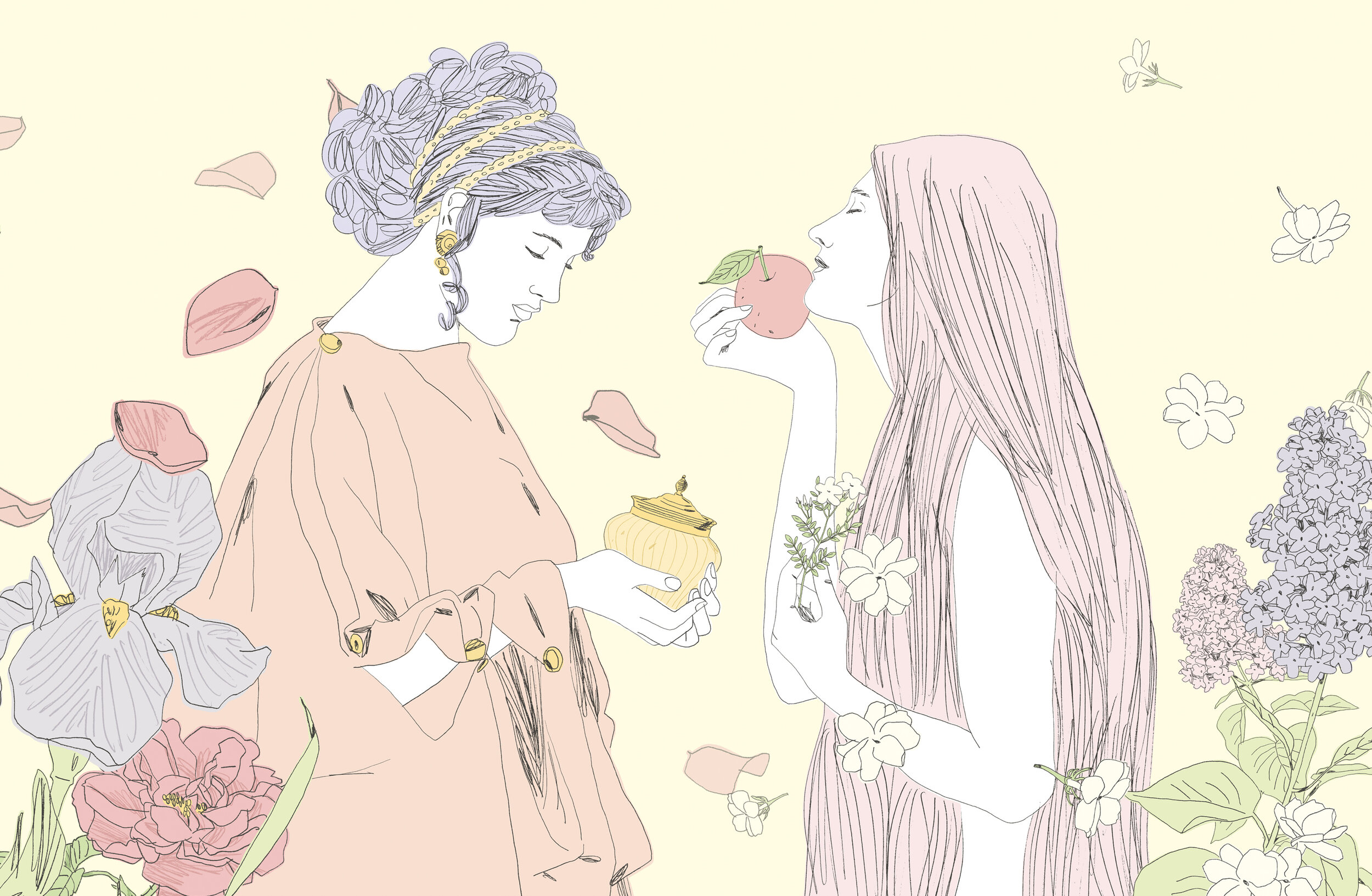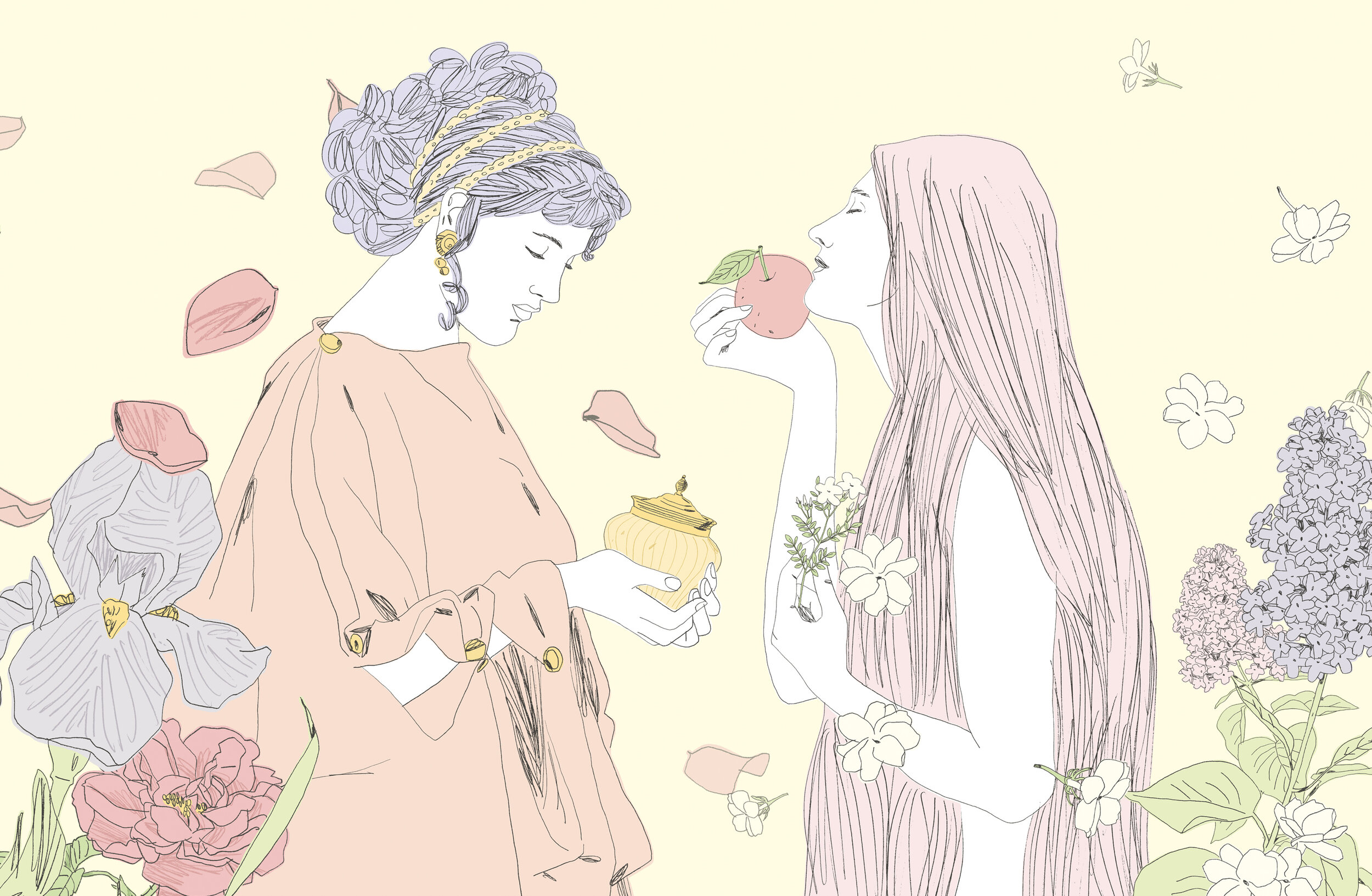 THE AUDACIOUS INNOCENCE PERFUME COLLECTION
Unisex | 35% perfume concentration
The inspiration for our two perfumes, Pandora and Eve, is the painting "Pandora" (1896) by the Pre-Raphaelite artist, John William Waterhouse.
Showing Pandora as she opens the forbidden box, the artist captures her curious, innocent expression against the backdrop of a dark, sinister forest. The stories of Pandora and Eve, who reached for the forbidden apple, have much in common. Both came to symbolize women who were punished for disobeying orders and acting on their impulses towards curiosity. We believe that women who challenge the rules and follow their curiosity are striving towards creativity, innovation and independence. Thus, these perfumes are part of our "Audacious Innocence" collection.
Pandora and Eve are "sister" formulas, sharing most of the same notes. The darker elements of Pandora, reflected in Waterhouse's painting, make this scent the "yang" to Eve's "yin".
Top Notes: Both share top notes of Apple accord, Cedrat heart, Bergamot, Mandarin Red and Tomato leaf.

Middle Notes: Orris butter, Lilac accord, Bulgarian and Turkish rose absolute, Ylang ylang, Jasmine sambac and Carrot seed.

Base Notes: Oakmoss, Double distilled vetiver, Tonka, Woods and Musk. Pandora also includes base notes of Opoponax absolute, and Labdanum natural extraction.
We wish to thank the very talented Italian Massimo Alfaioli for collaborating with us on this project. All of the drawings for this project were created by him. Grazie Massimo!